Our Common Humanity as World Citizens and the Need to Defeat Malaria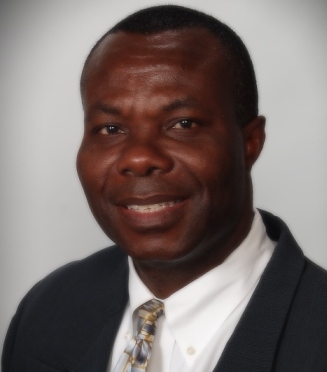 Our Common Humanity as World Citizens and the Need to Defeat Malaria
A Farewell Remarks
By
Syrulwa Somah
Vice-Chancellor Prof. T. C. Shivashnkara Murthy, Registrar Prof. Chinnappa Gowda, Professor & Chairman Dr. K.R. Chandrashekar, Applied Botany Department, Faculty, Students, well wishers, Distinguished Guests, Ladies and Gentlemen:
I would like to sincere thank all of you for being my hosts. Seeing so many of you are emblems of hope, especially my students. I'll always think of you with a glad and grateful heart; you have been very special; I knew it from the start when all of you seated in class each day before I arrived and stood up to welcome me.
It seems like just the other day when a delegation from Mangalore University met me at Mangalore International Airport talking about our common humanity as world citizens, our single killer [malaria], and the research project for which I had come to India as a Fulbright-Nehru Scholar. I hit the ground running since my arrival. In addition to my lectures in the departments of biosciences, botany and zoology at Mangalore University, I have also travelled from Mangalore University to Mysore University, Maniapal University, Nitte University, First Grade Graduate School, St. Ann's College, Bangalore University College of Fisheries, and Kevempu University as a quest speaker. I have met with chancellors, provost chancellors, vice chancellors, chairs, faculty, staff and students of these universities, and have taken my malaria control message to sports grounds, biodiversity conferences, librarian conferences; the 6th International Conference on Webmetrics, Informetrics and Scientometrics, and public places such as palaces, temples, zoos, national gardens and musical events. All these programs included the promotion of better cultural understanding between world citizens.
In retrospect, I would like to express my gratitude to all of you for the opportunities you have given me over the past 6 months to bring my malaria control and prevention messages to your nation. Today, after six months in your wonderful country as a Fulbright-Nehru Scholar, I stand before you, not to bid you Farewell, but to say I am going home, to a home away from home.

Having been born in a malaria-infested region, like many Indian citizens, I and the fifty girls and boys I grew up with quickly realized that a killer disease stalked us. Scarcely a day went by without hearing a grief-stricken Liberian mother beating her chest and wailing for help, as one of her children lay on the brink of death or had already succumbed to deadly but preventable malaria. My awakening came when my sister was pregnant. We excitedly prepared for the arrival of our next family member – and then were devastated when she was struck down by malaria and did not recover. The parasites pierced her placenta, stopped the blood flow to her fetus, and killed her unborn baby. By the time I finished elementary school, malaria had killed more than 25 of my classmates and friends. My story is no different from citizens born and raised in malaria-infested regions of India. It is said that experience and education make one's outlook and vision universal. Hence, these personal experiences made me determined to study this dreaded disease and gave birth to a dream that I could use my education to do something about malaria for poor people whose names no one remembers. I felt that if my effort resulted in a single life being saved, I would be pleased to stand before my Creator and say I used my education to help mankind. This is the primary reason why I have come to India realizing that I could do the greatest good to help control malaria.

Liberia is a vital part of India's extended neighborhood. Liberia boasted once of a small Indian community that numbered 10,000 at its peak in the early 1990s. Some Indians left during the civil war, but there were others who remained in Monrovia that now numbered 3,000 Indians. We live a world where the interest of peoples and nations are intertwined. Honorable Upjit Singh Sachdeva, Indian Consul General to Liberia echoed this view that 90% of the pharmaceuticals in Liberia are supplied by Indians. There are over 150 Indian companies operating in Liberia, ranging from small trading firms to manufacturing companies. Steel conglomerate ArcelorMittal has a major iron ore mine in Liberia. Indian exports to Liberia include engineering goods, pharmaceuticals, two wheelers, transportation equipments, steel and plastic products. Liberian exports are gold, diamonds, timber and metal scrap. Indian investments have increased from $450 million in 2005 to more than $2 billion in 2009. Although geography and distance separate world citizens physically, and even though our cultures and languages differ now, we are one human family.

In addition to these areas of cooperation, there is scope for considerable expansion of Liberia-India interactions beyond the Africa-India Capacity Building Scholarships. This is why I have written the President and Chancellor Dr. Ramdas M. Pai, Maniapl University, one of India's premier universities to establish a branch campus in Liberia as it has done other places such Bangalore, Mangalore, Dubai, and Malaysia.

United we must be through education in order to promote the world's cultures and mutual understanding to find a cure for malaria. My project was thus named the Culture-Driven Malaria Control Program (CDMCP), tying malaria treatment options to the cultural values and practices of each unique Indian region or local community targeted for malaria treatment. CDMCP also affirms that the cultural promotion, mutual bonding, and anthropological understanding of diseases like malaria are essential for the success of any modern malaria control and prevention program. Malaria is the number one contributor to poverty and underdevelopment in the poorest corners of the world, but it doesn't have to be that way. Malaria is preventable. We simply need to find ways to send it to the dustbin of history. Preventable malaria costs India billions of dollars in lost productivity every year. The country's nine Anopheline species transmit parasites that cause more than 15 million malaria cases and 20,000 deaths annually. India accounts for 77% of all malaria cases in Southeast Asia, with some 30% of these cases and 50% of these deaths occurring in destitute tribal areas (WHO, 2002). Malaria steals India's children and kills her democracy. When malaria weakens India's health, it weakens her independence, her prosperity, and her future.

It is in my role as a world citizen that I have come to challenge you to not allow the touch of liberation from the scourge of malaria fall in the sand of India. I believe that everything in this objective world is impermanent and unreal. Therefore, the activity we should engage in is service to our fellow human beings, regardless of their location or cultural orientation. There is no greater service than helping people in difficult situations. I have asked all of the physicians and health professionals I met in India to improve patient education, early diagnosis, and the reporting of malaria infections and deaths that were going under-reported out of fear of recrimination or reprisal.

I wrote to His Excellency Dr. Manmohan Singh, India's Prime Minster, seeking his spiritual and physical leadership and requesting that he discuss my CDMCP campaign in India when hosting President Obama. I also told Prime Minister Singh that I and the people of the United States and Liberia wish him and the people of India a healthy and prosperous future, free from the insidious but preventable disease of malaria – and that people in developing nations the world over will be watching and listening for hope to emerge from this strategic partnership.

Behind my decision to write to Prime Minster Singh was that both he and President Obama have roots in areas where preventable malaria reigns freely. Deep within me, I believe that if both leaders put their global weight behind malaria control, we can develop the necessary technologies to keep mosquitoes out of homes, disrupting their life cycle, and can take other steps to prevent and treat this terrible disease. Prime Minster Singh responded in kind to my letter, promising to do all he can to prevent and control malaria.

On a collegial level, I initiated the highest ever Memorandum of Understanding between NC A&T State University and Indian universities. This MOU is between NC A&T State and Mangalore University College of Fisheries, St. Ann's College for Women, Mysore University, and Manipal University. The MOU will facilitate the exchange of faculty and students, joint research, scientific publications, and mutual cultural understanding. In addition, I have successfully discussed with Dr. Sukhadeo Thorat, Chairman of the University Grant Commission of India, the promotion of cross-fertilization between US and Indian institutions of higher learning. My initial conversation resulted in a proposal that would establish a Labor Education Center (LEC) at Mangalore University, to train employees, employers and the general public in environmental and occupational health. The successes are also evidenced by curriculum development, book publications with Seekay Publisher and Book Distributors, and exchange library resources between Dr. M. K. Bhandi of Mangalore University and NC A&T State University Interim Dean Librarian Dr. Doris Mitchell.

In the classroom, I continuously remind my students that a well informed and educated person will draw upon his or her life experiences, to promote cultural exchanges and mutual understanding, sharing of ideas, greater unity of purpose, and intellectual, industrial, health and moral education. Thus, I continue to encourage my students to learn as much as they can about both the United States and India, because both countries have much to learn and share, and because this education will prepare them to detect and prevent grave perils to democracy, which often result from illiteracy or lack of knowledge of one's rights, civil liberties and cultural responsibilities. My classroom teaching also reflects my multi-cultural perspective, especially what both nations have in common and can offer the world. Because of this approach, my students have accepted and championed strategies for adapting health-risk communication to the specific cultural contexts of approximately 350 different Indian ethnic groups, each with its own culture and traditions. Students in mass communications, fine arts, drama, and biosciences alike have become excited about contacting and working with Indian musicians, to record special songs and dramas about malaria awareness and prevention. I have also spearheaded efforts aimed at introducing a national malaria curriculum, musical performances, talent shows, and interschool competitions at all levels (with awards and trophies), to promote malaria awareness in India schools.

Dr. G. Krishna Kumar and I are working with a young minority female researcher Shipa Kippur at Mangalore University to indentify trees with anti-microbial and anti-oxidant properties, and do tissue culture for mass replication. One tree, Syzygium malaccensis, already shows promise for medicinal malaria treatment, if we can propagate it on a mass scale, by seed and stem. Tree tissue culturing for mass production could also draw African, Indian and American researchers and health professionals together, in hopes of expanding their networks and cooperative efforts. These current and future activities are designed to reinforce each other, and ensure that malarial information can be amplified through cultural activities and exchanges – with the understanding that the duty to respect other people's cultural values and practices comes with the reciprocal right to have one's own cultural values and practices respected.

One could say I have poured a drop of water that will one day make a mighty ocean, enabling India to take ownership of malaria prevention, treatment and eradication. Using sporting events, traditional feasts, campfire gatherings, family storytelling times, religious and secular services, television plays, radio programs in many of India's languages, and other strategies, I seem to have lit an intra-cultural lamp that is illuminating malaria control and prevention efforts and successes all over the country. I believe I have succeeded because, since my arrival in India, I have worked hard and believed that no evil can conquer love.

I want you here today to realize that I will never forget the six months and moment spent at Mangalore University. To those who are cynical about the legitimate role of "Culture Driven Malaria Program" for the future reflects the goals of cultural promotion and mutual understanding and where it can intersect and control and prevent people's lives - I promise a reason to hope. Today I ask you to join me in the fight against by finishing educational and inspirational malaria movies, expanding our malaria curricula for students and adults, and studying what could be described as a "natural steroid" that enables people afflicted with asthma to be resistant to malaria. Today I ask you to motivate today's young scientists to work harder, become a new "Peace Corps" in the international battle against this debilitating disease, and explore every corner of the world until this ancient disease is banished to the forgotten pages of history. Most importantly, I ask to proclaim to the world that you stands toe-to-toe with the poor, diseased and too often forgotten inhabitants of our global village. And I ask you today to declare that will be giving a human face to malaria issues, and opening new frontiers for the next generation to carry on the quest for the knowledge, tools and public policies that will eradicate the terrible scourge of malaria. By linking your name to this anti-malaria campaign, you will carve your name in the granite annals of human history, for future generations to cherish and remember.

As an old moral precept says, "You are not obligated to complete the work, but neither are you free to abandon it." We will complete what we have started in regards to our fight against malaria. I believe we will succeed because we have been working hard since my arrival in India, and believe that no evil can conquer love. This I recall to the bottom of my heart; therefore have I hope. Using sporting events, traditional feasts, campfire gatherings, family storytelling, religious and secular services, and television and radio programs in many of India's languages, in addition to other strategies, an intra-cultural lamp has been lit and is illuminating malaria control and prevention efforts and successes around the country.

One cannot serve humanity well if the human family is not considered. This is also why some of us are here today with the message of common human health and freeing the world of malaria. You and I can spawn a community of new leaders from many disciplines and instill in them unparalleled devotion to explore new horizons and discover malaria cures that work across international boundaries. Brothers and sisters, it is only through the mirror of selfless service that we, as world citizens, can sustain our global village. Again, I thank you for the opportunity to speak in front of you today, and ask you to think about the need for more efforts to rid India and the world of malaria.

----------------------------------------------------------
Syrulwa Somah, Ph.D., is an Associate Professor of Environmental Health and Occupational Safety and Health at NC A&T State University in Greensboro, North Carolina. He is author of several books, including, The Historical Resettlement of Liberia and Its Environmental Impact; Christianity, Colonization and State of African Spirituality, and Nyanyan Gohn-Manan: History, Migration & Government of the Bassa (a book about traditional Bassa leadership and cultural norms published in 2003). Somah is also the Executive Director of the Liberian History, Education & Development, Inc. (LIHEDE), a nonprofit organization based in Greensboro, North Carolina. He can be reached at: somah@ncat.edu This e-mail address is being protected from spam bots, you need JavaScript enabled to view it ; lihede2003@yahoo.com This e-mail address is being protected from spam bots, you need JavaScript enabled to view it
Start of page