LIHEDE's Board Members

Executive Members & Founders

LIHEDE's Members

LIHEDE's Financial Information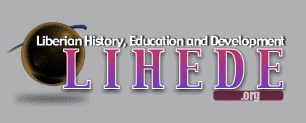 LIHEDE is a charitable organization that relies on donations and in-kind contributions to enable it to operate. Partner with us to meet the needs of history, education and development of post-conflict Liberia.
How you can help today?
Become a dedicated member
Provide Financial Support
Provide Services and In-Kind Gift
Introduce LIHEDE to your friends, company, nation, church, business, service club, or other organizations
Start of page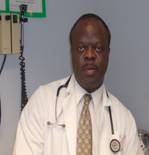 Lawrence Amos Zumo, MD, is Chairman of the Board of Directors of LIHEDE. He attended St. Joseph's Catholic Elementary School on the Liberian Agricultural Company (LAC)'s Rubber Plantation in Gorzohn, Grand Bassa County. At the Catholic High School matriculation exams, Dr. Zumo's score earned him a full academic scholarship to attend the prestigious St. Patrick's' High School in Monrovia, Liberia. Throughout his early life, Dr. Zumo has been chasing education like a boa looking for ants. After many false hopes, he ended up in Debrecen, Hungary at the University Medical School where he graduated near the top of his medical school class. Then he immigrated to the USA, where he is a practicing as a certified neurologist in Baltimore, Maryland. He is the author of An Awesome Run, a must read book which reveals that hope is a genius in all of us that can inspire us with a boundless confidence. Dr. Zumo lives in Baltimore with family where he is practicing medicine.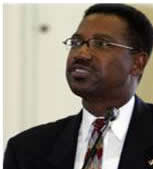 Mr. Marvin Dickerson, BS, is immediate past and first Chairman of the Board of Directors of LIHEDE. He is former Director of ARISA with NC A&T State University. Mr. Dickerson is the Safety/Quality Control Manager at Pitney Bowes Government Solutions Atlanta Surface Transfer Center.

Msgr. Robert G. Tikpor, Ph.D., is an original member of the Board of Directors of LIHEDE. He is a priest with the Catholic Diocese of Monrovia, Liberia. Msgr. Tikpor holds a PhD in theology from the Catholic Seminary in Rome, Italy.

Rev. J. Emmanuel Z. Bowier, MA, is an original member of the Board of Directors of LIHEDE. Former Liberian Minister of Information, Culture, and Tourism. Rev. Bowier holds a BS. Degree in Sociology from the University of Liberia and a Master of Divinity from the John Wesley Seminary of the United Methodist, USA.

Hon. Yancy Peter Flah is former Professor of History was a former University of Liberia History Professor. He served as Deputy Minister for Presidential Affairs, Dean of Admissions at the University of Liberia and the first principal for Zwedru Multilateral High School, Grand Gedeh County.

Hon. Joseph M.N. Gbadyu, MA, is former superintendent (county executive) of Grand Bassa County, Liberia. He is also former deputy minister for operation, production, and coordination at the Liberian Ministry of Internal Affairs. Hon. Gbadyu is a Bassa Language and Culture Historian, and statesman extraordinaire. He played crucial roles in the political, educational, and religious spheres of Liberia.
Start of page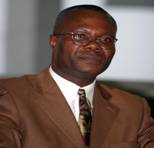 Syrulwa Somah, PhD, is a co-founder and executive director of LIHEDE. He is an Associate Professor of Environmental Health and Occupational Safety & Health and Coordinator of Graduate Studies at North Carolina Agricultural & Technical State University, Greensboro, North Carolina. He also holds an AA in liberal studies from LaGuardia Community College in Long Island, New York; a BS in Labor Studies/Occupational Safety & Health from the State University of New York; a MSA in healthcare administration from Central Michigan University and a MLS in history and religion from the University of Oklahoma. His Ph.D. is in policy studies with concentration on environmental and occupational health from the Union Institute & Universities in Cincinnati, Ohio. Dr. Somah is author of several books, including The Historical Resettlement of Liberia and Its Environmental Impact; Christianity, Colonization, and State of African Spirituality, and Nyanyan Gohn-Manan: History, Migration & Government of the Bassa, a book about traditional Bassa leadership and cultural norms, one of the sixteen major ethnic groups of Liberia.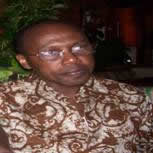 Mr. Nat Galarea Gbessagee, MS, is co-founder and secretary general of LIHEDE. He is former director of public affairs in the Liberian Ministry of Information, Culture, and Tourism, and former Senior Information Officer at the Liberian Embassy in Washington, DC.  Mr. Gbessagee's formal training and education includes print journalism, human resources, professional writing, and computer information systems. He is a well-known within the Diaspora Liberian Community in the U.S for his articles and other writings on Liberia. He is currently pursuing a PhD in Rhetoric and Technical Communication at Michigan Technological University in Michigan, focusing on composition pedagogic, cultural studies, and risk communication. Mr. Gbessagee, an assistant editor of the peer-reviewed Community Literacy Journal, is writer and editor of almost all LIHEDE official documents and communication, except for press releases and other documents authored by the executive director, the treasurer, or the director of publication.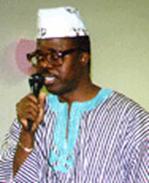 Mr. Siahyonkron Nyanseor, MA, is co-founder and treasurer of LIHEDE. Mr. Nyanseor is a Liberian native with thirty-one years of professional experience in the public and private sector administrative management, healthcare services, human service delivery, and staff development. He taught Person Centered Planning, Mental Retardation, and Cultural Issues to new employees at Georgia Regional Hospital/Atlanta for many years, and he once served as Expert Witness on Liberia's 14-year civil war and related regional conflicts. Mr. Nyanseor, a Mental Health Clinician and Qualified Mental Retardation Professional, is a founding member and former president of the Union of Liberian Association in the Americas (ULAA), Inc. He is also publisher of The Perspective Internet Web magazine, and his research and writing interests fall largely within Africa, with particular focus on the history, economics, politics, sociology, ethics, and theology of people of African-origin living in Africa and its Diaspora.  Mr. Nyanseor, a poet, journalist,  and cultural and political activist, holds a certificate in Ore Handling Operations, a certificate  in journalism, a BSW in social administration, and MA  in political science.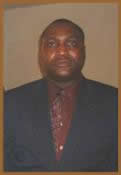 Sam Togba Slewion: Director of Publications & Media Relations of LIHEDE: Served as former Secretary General of the Press Union of Liberia (PUL) and is a founding member and former Chairman of the Board of Directors of the Inquirer newspaper in Liberia. He presently serves as Coordinator of the Technical Committee of the Liberia Media Support Initiative (LIMESI), a collaborative partnership between a group of Liberian journalists in the Diaspora of the United States and the Center for Policy Studies and Development at the University of Massachusetts, Boston. He is also a member of the Advisory Board of the Center for Survivors of Torture located in Philadelphia and an affiliate of the Lutheran Church of Philadelphia, USA. He served as a member of the Advisory Board and volunteer of the TRC-USA Project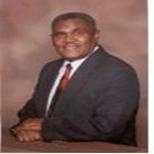 Dr. Horlin Carter, Sr.: Served as African & African-American Affairs Director. He is an Associate Professor of Occupational Safety & Health and Coordinator of at North Carolina Agricultural & Technical State University , Greensboro , North Carolina . Dr. Carter spent thirty-two years experience with the United States Air Force beginning with the enlisted airman rank and retiring as a Colonel, USAFR.   A Former Deputy Director, Facilities and Distribution Management, Defense Logistics Agency,  Fort Belvoir, VA., Individual Mobilization Augmentee (IMA), Air War College, Maxwell AFB, AL,; IMA, Air Force Logistics Command, Wright-Patterson, AFB, OH; Transportation Squadron Commander, 145th Aerial Port Squadron, North Carolina Air National Guard, Charlotte, NC. Dr. Carter served as the Chief of Staff and Faculty Development Division (SFDD) in the Directorate of Training and Doctrine , U.S. Army, Fort Ben Harrison, Indiana, and served as the Assistant Vice-Chancellor of ARISA at North Carolina A & T State University . Presently, Dr. Carter lives in Greensboro , NC . 
Start of page

Syrulwa Somah, Ph.D., NC
Mr. Nat Galarea Gbessagee, MD
Mr. Siahyonkron J. K. Nyanseor, GA
Dr. Emmit Dennis, RL
Dr. Mariah Seton, IL
Mr. Joseph Brown, NC
Rev. Joseph M.N. Gbadyu, MD
Ms. Mary Somah, NC
Mr. Sam Togba Slewion, PA
Dr. Lawrence Amos Zumo, MD
Mr. Morris Koffa, MD
Ms. Mary Moore Somah, NC
Prof. Yancy Peters Flah, TX
Mr. Augustus Menyongar, RL
Dr. Adetokunbo Borishade, RL
Dr. Rosedas Marshall-Ochillo, MD
Ms. Henrietta White-Holder, RI
Dr. Joseph Gbaba, PA
Ms. Nancy Freeman, VA
Ms. Labeth Tennema Sirleaf-Varh, NC
Mr. Nuquie Beedoe, NC
Mr. Moses Kili Nagbe, MD
Ms. Roberta Williams, MN
Ms. Syvestine Payne, GA

Start of page

LIHEDE's Financial Information

LIHEDE Banks with Mutual Community Saving Bank
P. O. Box 201108
Greensboro, NC 27406

LIHEDE 501 (1) (3) Federal Tax Exempt number: 20-1874426

Start of page