Students of LIHEDE Alliance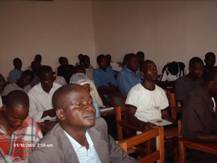 We, the students who do hereby constitute ourselves to further the interest of and to act as a united voice for Students of LIHEDE (SOL), believe that LIHEDE clearly articulates the vision of our tomorrow. The purpose of SOL, therefore, is to stand up together to shape our history, our culture, and our nation and make it a better place to live, work, and learn to keep the flame of hope and history burning.
Students of LIHEDE, therefore, advocate for the enactment of legislation for a National Curriculum for Liberian Studies (NCLS): Elementary through PhD to create new pathways to peace, national identity, nationalism, self-consciousness, and oneness of purpose in Liberia.
SOL encourages scholarship and professional growth among students for the promotion of Liberian culture. If Liberia is to prosper, its history must attempt to come to terms with our diversities; this goal is only possible if students seek mutual understanding by means of respectful communication about who we are and not our history to divide us from one another.
We, the youth and students of LIHEDE declare that NOW is the time to learn our history, and NOW is the time for action. We, the students, of all people, know the dream of freedom is rising up for our history, who we are, and stand in solidarity with LIHEDE's vision for the new Liberia to rebuild the rubble of our pass in a visible wall of conscience. Please join SOL. Our contact info is as follows:
If you are interested in working with the student for Liberian campaign, please contact lihede2003@yahoo.com or sollihede@yahoo.com
 I am Simone Simmy (nicknamed SS), SOL member and in Liberia. I am motivated by LIHEDE's Liberia centered philosophy and education, which is designed help Liberians learn about themselves in school to promote peace and co-existence. To me, this is an extremely motivating statement that not only reminded me of my potential, but also reinforced for me that our history must not be our enemy because it makes us who we are and who our generation will become. Our country must make an investment in programs that support and empower all youth – it's the only path to a positive, secure, and sustainable future.
Born during the civil war, to see our generation being call for peace and learning our history in Liberian schools is an undertaking I look forward, especially a good working relationship with all SOL youths and students the worldover. Movements like ours have been successful in creating change in the past through banding together in mutual support, and gathering large young people to make voices heard.  For me, it all boils down to historical, political, and social activism as a vehicle of patriotism, nationalism, oneness, and the deep joy that emerges from knowing your roots as a people and nation.
Along with being very involved in the SOL, I help my siblings with their homework and am president of my class.  I play soccer, basketball and love to ride bike. My favorite subjects are history, science, math, and English. My hope is to be a good student so I can get a scholar to study abroad and return to help Liberia.  I can be reached at simmy@lihede.org. Computer and electricity are luxuries in Liberia so I am may not get back to you immediately but I will surely write back.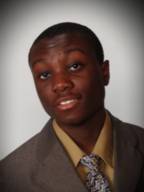 I am N'zeogar Somah but my big brother named "Shawn". You know the African custom: so says big brother, so goes the little brother. It is important for students to work collaboratively within SOL to provide our generation with quality instruction and guidance our Liberian history. We must ensure that our generation attain academic success and maintain strong connections to our history and nation. Continued education and dialogue between our nation and our feeder parents is critical particularly in the areas of culture, tradition, values, music, and customs. I am extremely proud to be part of SOL's efforts to work with students, parents, teachers, parents, historians and the community to develop and nurture educational programs that help our students to be successful and reach their full potential in upholding our history.
Born and raised in Greensboro, I am a student of Harrison Middle School. Besides school, I attend church and sing in the choirs. My favorite hobbies are cycling, summing, and drawing. Though I am autism and nonverbal, I have a special talent: I can almost draw any thing you put before me. I can be reached at nss@lihede.org