MESSAGE FROM THE DEAN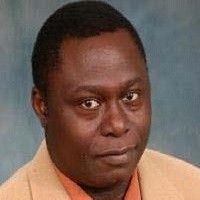 I warmly welcome all students to the beautiful and interesting campus of the Harbel College. This College is among the topmost Collegies in both Africa and the world. As such, you should feel privileged to be a part of this noble academic institution. The College is a principal agent for development in Liberia, Africa and the world through our teaching, research, innovation and outreach programs. Our faculty, and staff have become synonymous with progress; influencing social, economic, political and technological innovation.
Campus life is an integral part of the Harbel College educational experience. It is enriched by the diversity of students and faculty across the globe, engaging academic and practical assignments, recreation and socialization, vibrant student governance and creative networking.
While enjoying the many opportunities for personal capacity development and your stay on this campus, you as a student has a role to be responsible in your actions in order to positively uplift the image of Harbel College wherever you are and always.
My office provides a proactive and responsive representation to the College about ways of enhancing the quality of students' life. Furthermore, the office maintains cordial relations among the various student groups and the student body as a whole so that students will obtain optimum benefit from their College experience. We do this through support, provision of resources, advocacy, innovative programs and needed referrals for students and all stakeholders. In sum, the office of the Dean seeks to empower students to be global citizens and to enhance the overall student experience.
On this note, I entreat you all to enjoy your campus life to the fullest and always know that if there is any attitude that inhibits progress, the defeatist attitude will be chief. You demonstrate the defeatist attitude when you say that something is impossible before starting or that some things are too big for you to achieve. Remember the College's motto: 'The Rising Sun of Hope' which means 'progress with integrity'. Let this motto guide you to lead a principled life that can result only in an improvement in your life goals and achievements. I also encourage you to put on a positive attitude throughout your stay on campus and challenge yourself to succeed and see how great you become!
You will enjoy your stay on campus much better if you read and obey the rules and regulations spelt out in the students' handbook for junior members and basic laws of the College. The doors of your hall authorities, heads of departments and that of my office are open to you to help address any challenges you may encounter.
Go on study hard, make friends, engage in some sports, and other diverse extra curriculum activities to help discover yourself and build your personal qualities. I wish you good success in your stay on Harbel College campus.
Seraphin Chally Abou, PhD., P.E.
Dean of College
sabou@hc.edu.lr
Harbel College.