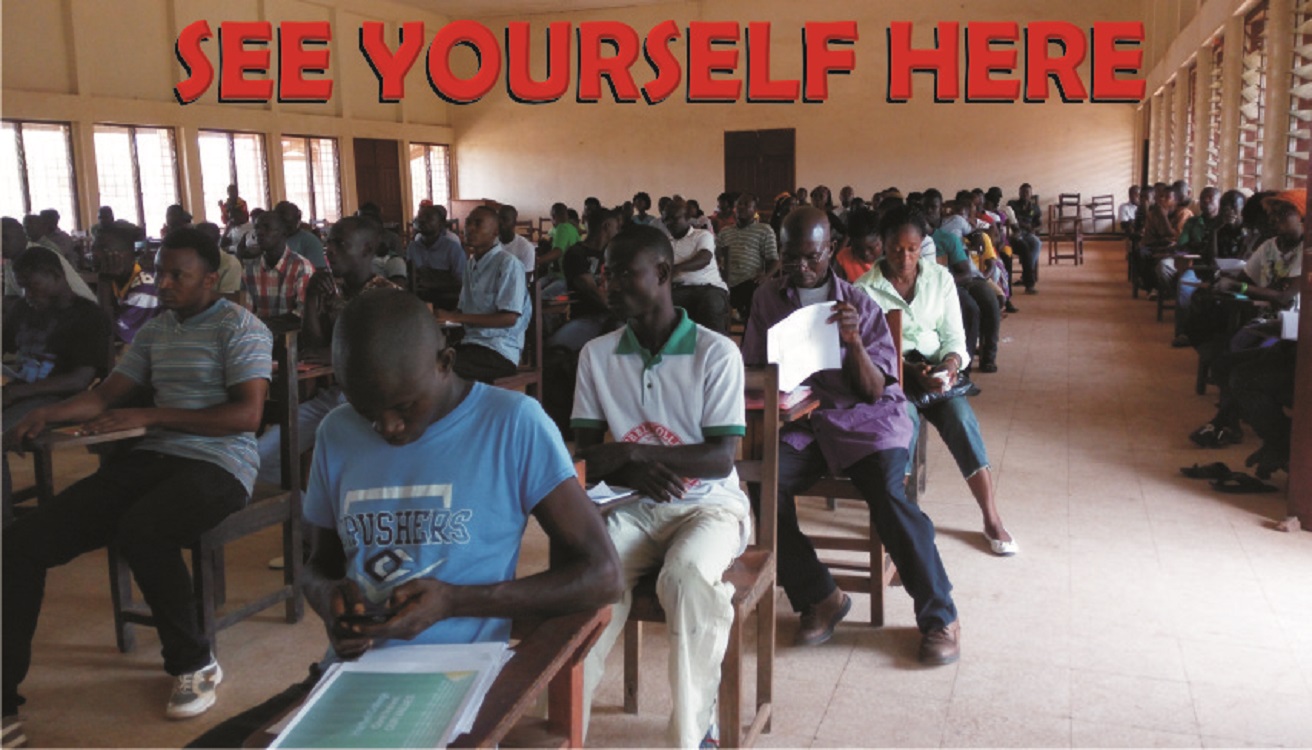 ADMISSIONS REQUIREMENTS
YOUR RISING SUN OF HOPE
We've got the disstinctive acaddemic programs you want, the scholarships you need and the campus life you crave. Check out HARCO now and kick off you Rising Sun of Hope experince. Our Students come from all walks of life, but once they're here, they're Rising Sun of Hope. Want to know what it's like to join the HARCO family? Apply today.
Admission to HARCO is a privilege rendered to high school students who show a record of superior performance. Consequently, the admission process relies partly on records of the results of the West African Examination Council (WAEC). Students who graduate with Division I scores in the WEAC are automatically eligible for admission at HARCO.However, candidates in Divisionn II and III are required to sit for the placement Exam prior to registration.
Application forms for enrollment may be obtained from the Office of Admissions on the Harbel Multilateral High School in Harbel, Lower Margibi. Harbel College is located in Harbel City, Lower Margibi County. A Person who passes the College Entrance and Placement Examinations must submit the following required documents:
Application Form
WAEC Certificate
High School Diploma
High School Transcript (sent directly from your last school in an sealed envelope)
Three letters of Recommendations (from Last School Attended, Community leader/employer and Religious Leader)
A recent medical certificate from a recognized health institution (not valid for more than six months)
Career Objective/Letter of Intent
Passport Size Photo
One green hanging folder and one yellow file
Personal Statements

One of the admissions requirements to Harbel College is a 500 word personal statement describing why you want to attend HARCO, who you are and why you would be the right fit for the degree sought.

What is a personal statement?

A personal statement is just what its name implies—a statement that tells the admissions and enrollments department is reviewing your application something personal about you. The personal statement that has the most impact is the one that gives the admissions and enrollments department some insight into your aplomb and what unique qualities you would bring to the student body of the college. This is your best opportunity to highlight information about yourself that may be missing or lost in your application.
NB: All letters of recommendation MUST be sealed with signature of the recommender across the seal. Any letter with unsealed or broken seal will not be accepted. We require all applicants to Harbel College to exhibit high level of integrity and honesty in presenting their document for admissions as we will not admit any student with falsified documents!
Upon receipt of the required documents, the Admissions Committee will scrutinize all documents to determine eligibility for admission. When all requirements for admission are met, including a successful pass in the HARCO's Placement Exam, the Dean of Enrollment Management/Registrar will issue a formal letter of acceptance enrolling the candidate as student of Harbel College.