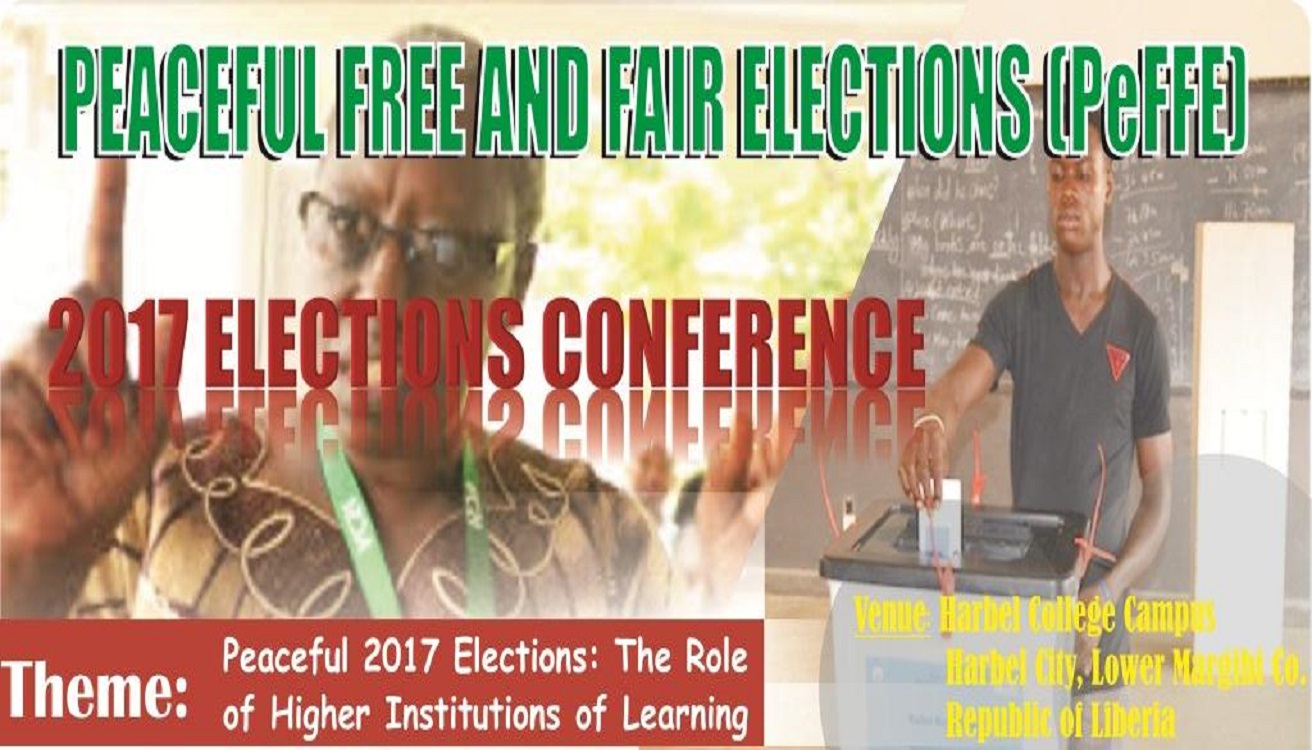 <!-confencece banner image ends here-->
Election in Liberia have been associated with violence, disputes, court injunctions and civil wars. Liberia higher institutions of learning have not passive member of the political space because they have been used as political mischieft rather than where new generations of academics are trained. Therefore, it is imperative that the upcoming presidential elections compelled academia to develop a roadmap for peaceful elections.
Building on this agenda, Harbel College Conference on 2017 National Election, seeks to unearth answers concerning the role acedemia could play to ensure free and fair elections in liberia, Africa and beyond. The confernece is themed, ePeaceful 2017 ELECTIONS: THE ROLE OF HIGHER INSTITUTIONS OF LEARNING. The conference will deliberate on issues regarding theories, frameworks, and empirical vidence on the conditions and tools for effective deployment of academia in elections.
The Conference welcomes submission on but not limited to the following thematic areas:
Elections and the Media
Conflict Resolution and Peace-Building
Election and REconciliation
Election Violence and National Development
Role of Governance in Peaceful Elections
Political Communication and Peaceful Elections
Politics and Environmental Priorties
ICT in Elections
Peaceful Elections and Enterpreneurship
Institutional Responsibilities in Peaceful Elections
Role of NGOs and CSOs in Peaceful Elections
The Price of Peaceful Elections
Voters Apathy
Elections Gossips
Elections in Liberia: Lessons from the past
Higher Institutions of Learning and Educations Transport of Ballots Boxes
Elections and the Polling Station
(click below) to download conference abstract form for submission.