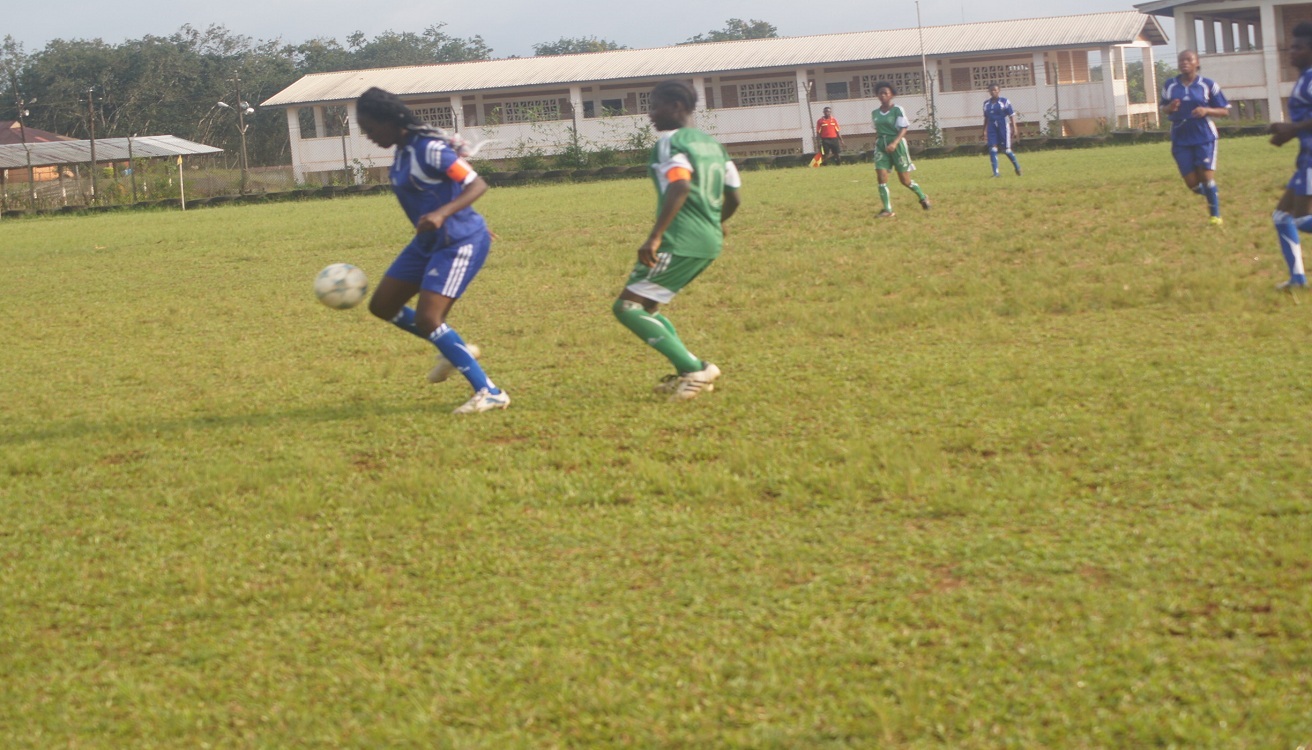 Ethos and Values
1. We are a vibrant, happy and caring Academy.
2. We pride ourselves on hihg quality Coaching and excellent learning outcomes for our players.
3. We recognize and provide for every young person as a unigue and developing Individual.
4. We include all players and provide opportunities for them to achieve above and beyond their potential.
5. We have high aspirations and exectations of everyone within the Sports Academy.
6. We work hard to help every young person develop the skills to contribute to the community, be a credit to themselves, their families, nationa and Sports Academy.
Season Outlook 2016
Harbel College Men's and Women's Soccer teams have established a high-level of national recognition in recent years. The 2016 season was a successful year pioneered by first year head coaches George Sesay Pele and Snamie Tarkor as the combined Men and Women Indomitable Hippopotamus finished 6-1-1 records.
The program has reached national attention when it official launched its Sports Academy Inauguration on February 11, 2017 that brought the Honorable Saah Charles N'Tow, Minister of Youth & Sports and other dignitaries to embrace the occasions. They had an impressive 2016 season defeating Invincible Eleven (IE) 1-0); Defense Guidance (2-1); Trinity Bible College (2-1); Topside Football Club (2-2) just only the Women Indomitable Hippopotamus lost one game to Star Power of Yellow Building (2-1. The Men and Women Indomitable Hippopotamus are primed and ready for another prosperous season in 2017, with eleven returners and the addition of ten layers to the squad.
Coached George Sesay Pele and Snamie Tarkor are very excited about the potential of the teams. "Things are have come together very well for us in our first year together. I can't speak highly enough about the work that our boys and girls have done to unite the squad, as well as showing them the way that we do things in our Sports Academic," said Tarkor. "We are doing our best to reach the highest standards of excellence as students, athletes and Liberians. Our President (Dr. Somah) has said that he wants to change the faces of engineering through authentic learning experiences linked to sports. He was Harbel College wins all the trophies at the associations of Liberian Colleges & Universities Sports Conference. He wants our players play on the national team of Liberia and represent the country at international olympics and other competitions; and these boys and girls have taken this excellence-centered philosophy to heart and are working religiously to implement it. We have the footings in place to build another successful year both on the pitch and classroom in 2016-2017," Pele added.