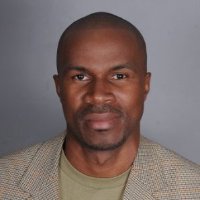 Mr. Ernest Smith
Director of Undergraduate Studies
1001 Harbel College Drive
Phn(s): (+231)775709161/886336794
Our Mission and Philosophy
Founded in 2016, the Program of Liberian Studies at Harbel College is considered to be the leader in the field nationwide. As the newest and best regarded Liberian Studies program, we pride ourselves on dynamic and innovative teaching, cutting-edge research, and close collaborations with Liberian cultural institutions.
Liberian Studies focuses on the cultural, social, and intellectual life of Liberian. Its students analyze the Liberian past and present from the perspectives of several disciplines, learn to synthesize their knowledge, and develop the critical habit of mind needed for cultural analysis. Such skills, we believe, are essential for the formation of a knowledgeable and politically engaged Liberian citizenry.
Work in Liberian Studies can lead to and enrich a wide variety of careers. Graduates can become teachers and scholars at the college and university level, but significant numbers can go into journalism, radio, TV and film work, museum curating, law, public relations, editing, advertising, government service, secondary school teaching and administration, and creative writing.
MESSAGE FOR OUR READERS
One of the first institutions to offer degree in Liberian Studies, the program at HARCO is receiving applaud and gaining status in national reputation, in the number and interdisciplinary breadth of its course offerings, and in the influence of its students in a wide range of endeavors.