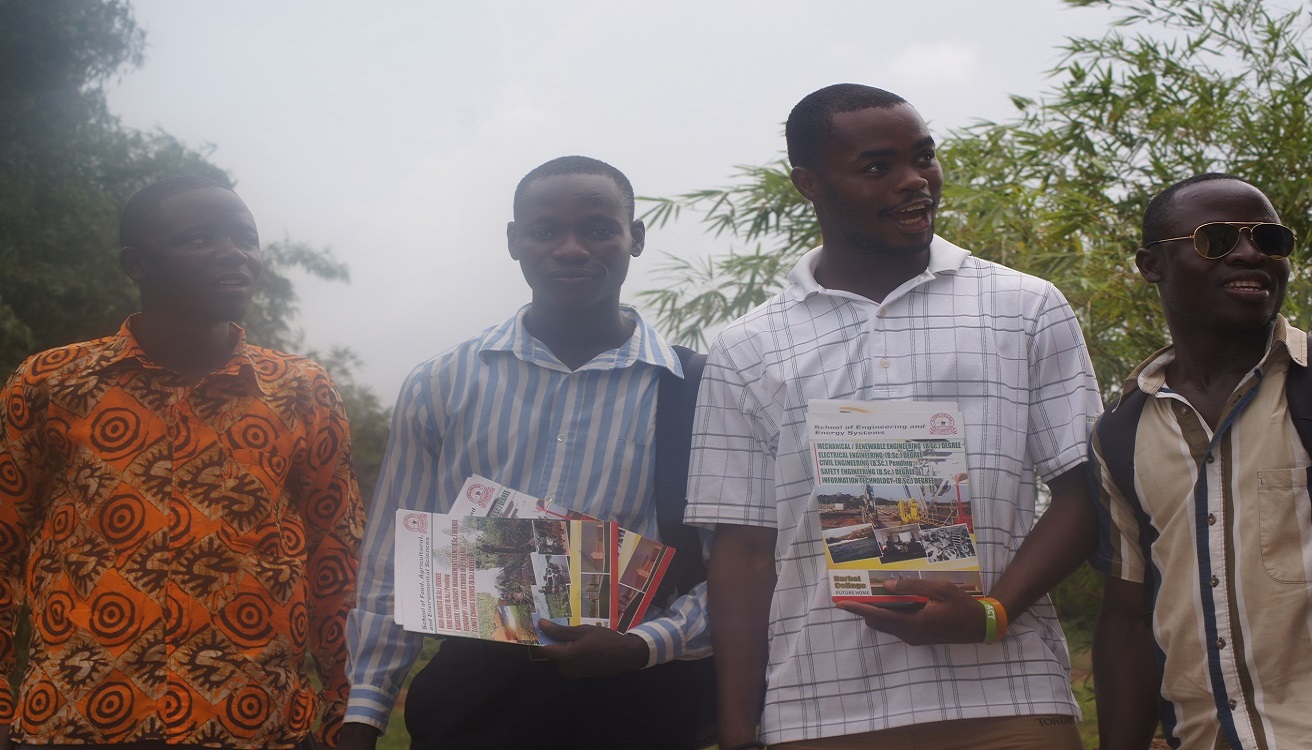 HARBEL COLLEGE SCHOOL OF PROFESSIONAL STUDIES (SPS)
For many people, the most rewarding public service can be found in helping to maintain the standard of living within their own communities. The Program of Professional Studies helps you to improve your community by maintaining and providing excellence and quality in research, public service, and continuing education programs.
Overview
The School of Professional Studies (SPS) is one of the schools comprising Harbel College. The School specializes in career development and advancement through professional, applied, and interdisciplinary education. It offers four bachelor degrees, courses for advancement and school preparation for educational and health professionals, and lifelong learning programs in Liberia and the sub region.
The School of Professional Studies awards four (5) four year degree-offering programs and diploma as follows:
BA in Geography Liberian Studies
BSc Degree in Early Childhood Development
BSc Degree in Elementary Education
BSc Degree in Middle & Secondary Education
Bachelor of SCIENCE In Business (B.Sc.) Degree
Degrees and diploma available in this program include Liberian studies, education, and diploma.
Learning Objectives for Professional Studies Degree
1. Communication: Student will demonstrate competency in public presentation and written communication skills.
2. Research: Student will apply empirical research to recommend relevant strategies for solving problems.
3. Leadership/Critical Thinking: Student will assume a leadership role in identifying and addressing issues in a real-world environment.
4. Project Management: Student will create, plan, and implement relevant strategies needed to develop a business proposal
DEGREE REQUIREMENTS
HARCO's degree requirement sheets can help students make key decisions concerning their courses and credits, as they provide insight into academic expectations. Incoming, transfer and current students can access degree requirement sheets for their desired major to see required courses for their area of study, and even see a suggested course schedule that can help them graduate on time. To earn a baccalaureate degree, students must:
1. Earn a minimum of 137 credits in academic courses acceptable toward the degree (some programs require more than 137 credits). Attain a minimum 2.0 grade point average in the courses required for a major program at HARCO.
Second Baccalaureate Degree Requirements: To earn a second baccalaureate degree, students must:
1. Earn a minimum of 37 credits in residence at HARCO beyond those required for the first degree. Resident credits are credits earned at HARC for HARCO credit-bearing courses. Students earning two degrees simultaneously (a "dual degree") must earn at least 174 credits. Some programs require more than 137 credits
2. Earn at least 75 percent of all upper-division credits in the major program from HARCO. Some major departments may require more than 75 percent. Consult the degree requirements section of the major for details. Students who have received a bachelor's degree from a four-year accredited institution of higher education will be deemed as having met HARCO general education requirements.
ADMISSION REQUIREMENTS
A student who has been admitted to Harbel College and has been accepted by the college or program in charge of a major program in which the degree is offered may begin working toward an undergraduate degree. Click each to view the admission requirements.